To conclude the Watch Search of 2012, I give you what I decided on: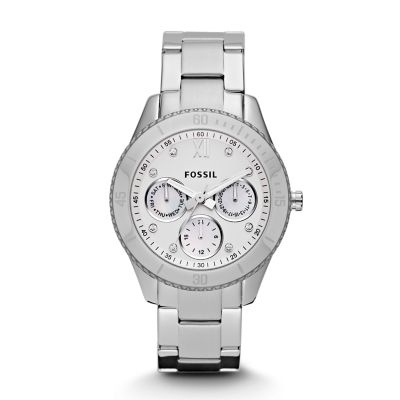 The one I bought has a white rim instead of the steel, so I can see the numbers better. I like it. Sometimes you "just know" about things, and this one was no different. It was the first one I tried on, and I kept trying on others, they just never measured up to the first. It's classy and simple- which I think speaks more to my style anyway. Usually trends are just not for me.
In the store I also found (and fell in love with) a bag: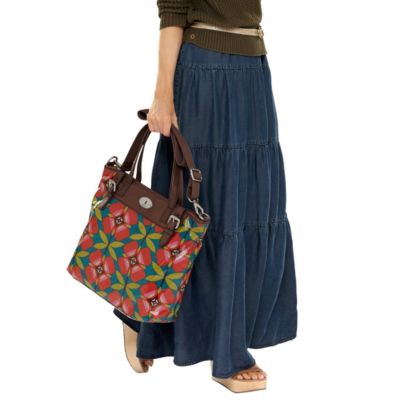 Once again I could not find the exact thing I purchased, my print is a grey with mustard yellow lady bugs. Which sounds awful, so you must see
a picture.
The bag is kind of huge, which is exactly what I need. When it comes to traveling with little ones, I am finding myself trying to shove way too much stuff into my purse- things like three snack cups of pretzels, a sippy cup, and two Capri Sun pouches. There have been times that all of these things, plus my wallet, phone, keys, and other miscellanea have come spilling out on the floor of our local Target. The new bag has a zipper- to prevent all the spilling. (and the peasants rejoice)
It seems my purse needs seem to change just as fast as my children grow.
The Fossil store is a very dangerous place, I've learned. Full of cute watches and new purses. It is also right next to a carousel at our mall. To reward my children for good (well, more like 'acceptable') behavior, we went for a spin.
Things have been so much easier lately. Is the hormone changes? All the retail therapy? Are the kids just minding more p's and q's? I don't know, I just know I have been yelling less and enjoying the kids more. I will take it.