Things make me feel better. Perhaps there's something wrong with that on a psychological level. But I don't see the point in changing now! It works for me. Bring on the things! Especially when I'm having a rough and horrible time- going and acquiring things, making myself leave the house, it makes me a teensy bit better. So I've compiled a list of the things I am acquiring today. It may just be a window to my soul... or just a random post that keeps me on the computer and my brain occupied. Either way.
First thing:
Jalapeno burger from Carl's Jr.
image credit Carlsjr.com
The end of the pregnancy has not dampened my love for jalapenos, spicy sauce, and meat.
Second:
both Silversun Pickups albums
image credit: amazon.com
There's nothing better than music. And this has been on my always-forget-it-list.
Third:
postage stamps, lots and lots of postage stamps!
image credit personal-finance.thefuntimesguide.com
Nothing perks me up like getting stuff done! And the internet says my baby announcements are arriving today. Can they arrive and be sent out in the same day? (prob. not) But let's try!
Fourth:
Circular knitting needle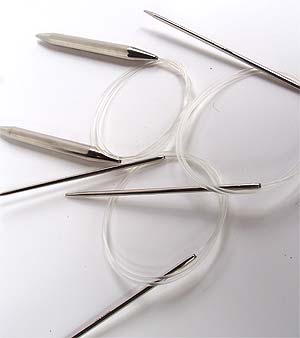 image credit: fabulousyarn.com
Although the urge to knit and the urge to nap are duking it out battle royal style in my head. I have a special project in mind. But if I say what it is, and I don't get it done, I will feel silly. And get a couple people's hopes unfairly up.

What are the things that make you feel better? Do you have a list of things you want to get when you have a really, really, bad day?