I've been ruminating in my head about this birthday for a while. And now, while trying to ignore it entirely, it has crept up on me. I'm turning 30, and honestly, I am tired of thinking about it. The number is a hard pill to swallow. The actual time and season in my life? I'm absolutely in love with it. Perhaps it is the recent weight loss that makes me feel a bit more comfy in my skin. Perhaps it is the fact that 2/3rds of the children will be in full time school in a week or so that brings the pep in my step. Perhaps there are more little bits of sparkle that I am overlooking? Is it the sense of self that comes with age? Not bothering (too much, at least) with other's view of me? I'm not sure anyone can be sure; However one thing is clear: this year is pretty darned magical.
And speaking of magical!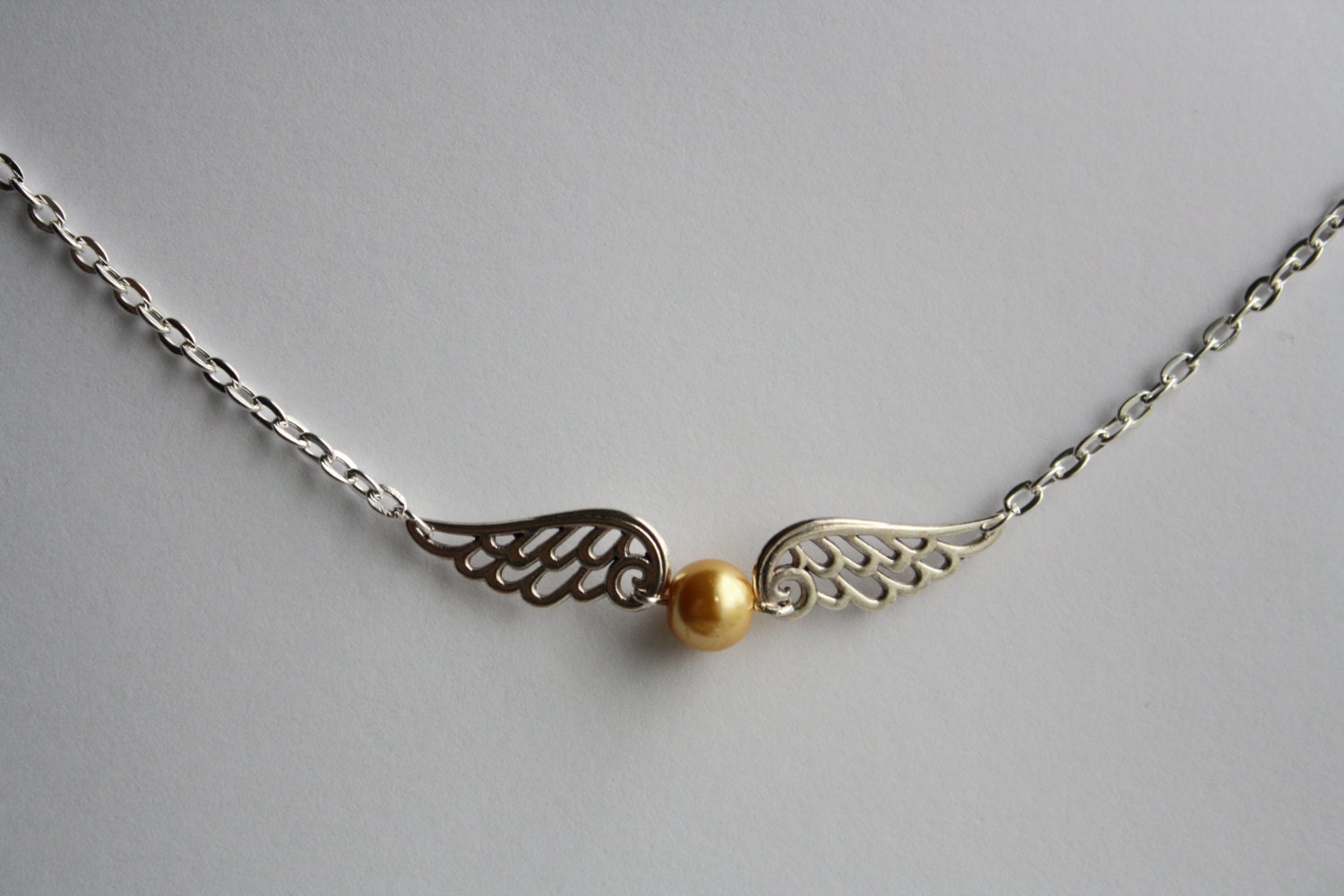 I bought one of these pretty
Harry Potter Golden Snitch necklaces
specifically to celebrate my own birth. Well, that's just how I rationalized the fun little buy. And I got to thinking! This is a not-too-expensive piece of joy I should share with someone awesome. So I'm giving one to you, dear readers! Because it is more economical than baking a million cupcakes (which I would inevitably burn) and rush them to your tables. (which would rack up a few miles)
Leave a comment, please include your email so I don't have to hire bloodhounds to track you down, and I'll announce a winner Sunday night, by say 10:00 PST. (Heck I can't even remember which time zone I'm in anymore. That's just how professional I am) Good luck! And hey, make sure you have a cupcake this weekend anyway. (Might I suggest red velvet?)
Twitter has made me aware of the fact I don't mention when my birthday is. Bottom line- I need to try blogging, crafting words in a menagerie of thought & meaning. Instead I decide waiting for the water to boil is a fantastic time to bust out the laptop. Good reads, this is not, my apologies! And thanks for hanging in there.
Wow, a quick read through later, and I still have not mentioned the date.
SATURDAY! My birthday is Saturday! OMG. Someone should revoke my Internet privileges. Who lets me write things for others to read?!